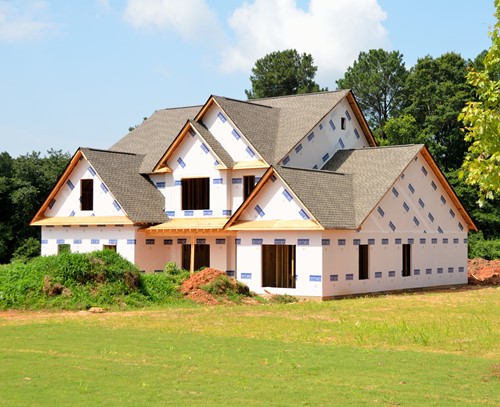 Image by Paul Brennan from Pixabay

When you build a new home, you want to see the house as clearly as possible even before it's finished. Visualizing your new home throughout the building process isn't only exciting, but it also helps ensure everything is constructed to your liking. Here are four concrete ways to visualize your new home prior to its completion.
1. Walk Through Model Homes
Taking a walkthrough of a model home is a standard way to begin the home-building process, and it's one of the best ways to visualize what your new home might look like. While you'll likely choose different options that make your home unique from any of the model homes, checking out features in a model home shows you what those options are like in the completed structure.
Don't just walk through one model home. Go through as many as the builder has, even if some of them have different layouts than the home you intend to build. You never know what optional features you'll discover and want to include in your new house.
2. Check Out Completed Homes
If you're able to, check out other homes that a home builder has completed. While you won't always be able to do this, there are a few ways you might be able to see a completed home:
Ask the builder for referrals of customers who may let you see their house
Check for open houses of homes that are for sale and were constructed by the builder
Ask family and friends who might've used the builder if you can tour their house
Any home that the builder has completed and is actually being used will help you see what your home will look like once it's lived in.
3. Explore Digital Tours
Software makes it possible to explore many floor plans and features without actually building those designs out. Have fun using a home builder's software to try different combinations and see what you like and don't like. Look at what your home's standard design is, but don't be afraid to get silly with designs. You might discover something unconventional that you like when experimenting.
4. Watch Your Home During Construction
You don't want to constantly be on the worksite and acting as the foreperson while your home is being built. You should, however, stop by the site occasionally to see how construction is coming along. With the crew's permission, walk around wherever it's safe to do so.
Walking around your home will give you a sense of what it'll be like once construction is complete. You can pretend to go about regular activities (e.g. making a meal) and measure out where furniture will go. As the home's construction moves along, you'll gain a clearer and clearer picture of the house.
Visualizing what your new home will look like is both a lot of fun and highly useful. As you go through the stage of having a new home built, use these tips and you should have a good idea of what the home will look like when it's finished.