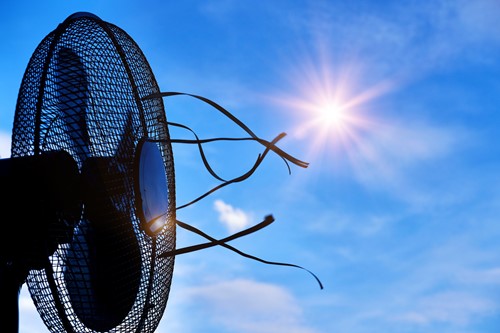 When building a new home, climate has the potential to affect every decision. The architecture and layout of your home, landscaping and features all need to be the best possible choices for the region you're building in. While you always have some freedom, knowing the best practices for building homes in humid climates will save you money and keep you comfortable.
Keep Moisture Out
Preventing damage from moisture should be a priority if you're building in a humid area. There are several options you can discuss with your builder including:
Permeable walls, also called home envelopes or vapor membranes, will allow moisture to leave the home but not come back in.

Plastic vapor barriers underneath the house will protect crawlspaces from moisture coming up through the ground. Though installing a vapor barrier is something you can DIY, it will save you time and energy to request one added as part of the building process.

Spanish tile, especially when used for roof material, will prevent moisture absorption and also protect the home from mildew and pests.
Add Ventilation
Proper ventilation is essential to preventing damage and staying comfortable in your home. The easiest way to factor this into your building plans is to place your windows to allow air to pass through the entire building. Cross-ventilation is the most efficient when windows match in size as well. Another way to increase ventilation naturally in the home is with what's called the "stack effect" or vertical airflow. You can achieve this in your home design by placing windows up high below the ceiling line. You can also add atriums or "voids" of extra space up above the living space. This allows the hot air to rise and moisture to evaporate more easily, which will keep you feeling cool and reduce your chances of mildew inside the home.
You can always add extra ventilation with ceiling fans and air conditioning. Ceiling fans pull hot air up and away from the lower parts of a room and can cool down a space very quickly. Air conditioning can be efficient as well, especially when used in combination with fans. Just make sure that any air ducts, windows and doors are sealed perfectly to prevent losing any of that comfortable cool air.
Absorb Heat
Not every humid climate is a hot climate, but when the two combine it's important to use building materials that absorb and reflect heat. Make sure everything is insulated—this includes the ceiling, air ducts and slab foundations. Opt for materials like concrete, tile and brick on the exterior to absorb heat during the day but cool down quickly once the sun goes down. Choose a light color for your roof to reflect heat away from the home, or go for solar shingles for extra energy efficiency.
These are just a few of the things to consider when building a home in a humid climate. For the best expert advice, find a builder who specializes in building homes in your chosen area.